By Jonathan Grant
@Brambleman
Click for info on voting in Tuesday's election
There are so many reasons for voters to support Democrat Jill Prouty in the  Sept. 3 Primary in Georgia House District 71, but I don't think I can offer a more compelling case for her candidacy than Coweta County Republicans recently did in an extended bush-league rant fest on the Coweta GOP Facebook page. 
Prouty's campaign has gained traction in what has been a reliably red district, and the increasingly likely prospect is that she'll push past two of three Republican candidates and make the Oct. 1 runoff. This has Republican candidates fearing they'll be left in the dust, so of course they panic a little. Establishment favorite Marcy Sakrison fears the librarian and is already throwing a baseless accusation at Prouty, but the top two GOP campaigns have turned on each other on social media, as well. Sad!
What started the kefuffle: a post noting Prouty's strength and urging Republicans to get out and vote for one of the three MAGA candidates. Then came fireworks. The primary combatants: candidate Philip Singleton and Brett Smith, campaign manager for Marcy Sakrison, who fight over alleged campaign finance reporting violations. Others jump in, including State Rep. Ken Pullin (R-Zebulon), no fan of Sakrison, who claimed she's "bought and paid for by the establishment," adding, "just admit it. The House needs another pawn for Speaker Ralston."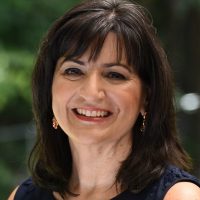 All the back and forth forced the page administrator to step in, saying, "We will not tolerate campaign staff/candidates that play keyboard warriors." Which stopped the nonsense. Kind of.
With the top two Republican campaigns in HD71 acting this way, it makes it  easier for Coweta and Fayette voters to cast their ballots for Prouty, the adult in the race.
About the special election: Georgia House District 71 covers part of eastern Coweta County and a slice of Peachtree City in Fayette. The special election to replace replace David Stover is Sept. 3, with an Oct. 1 runoff, if necessary.  Click for voting information in Coweta and Fayette.

Liked this post? Follow this blog to get more.